The process. Naming, finding fonts, logo & graphic element creation. Designing for packaging. 
The celestial nut. Birthed out of the flames of the 7th Sun.
Flavours are based on Greek gods. Manageable packets contained within a Tesseract-shaped box. 
Apollo roasted - The Greek god of the sun.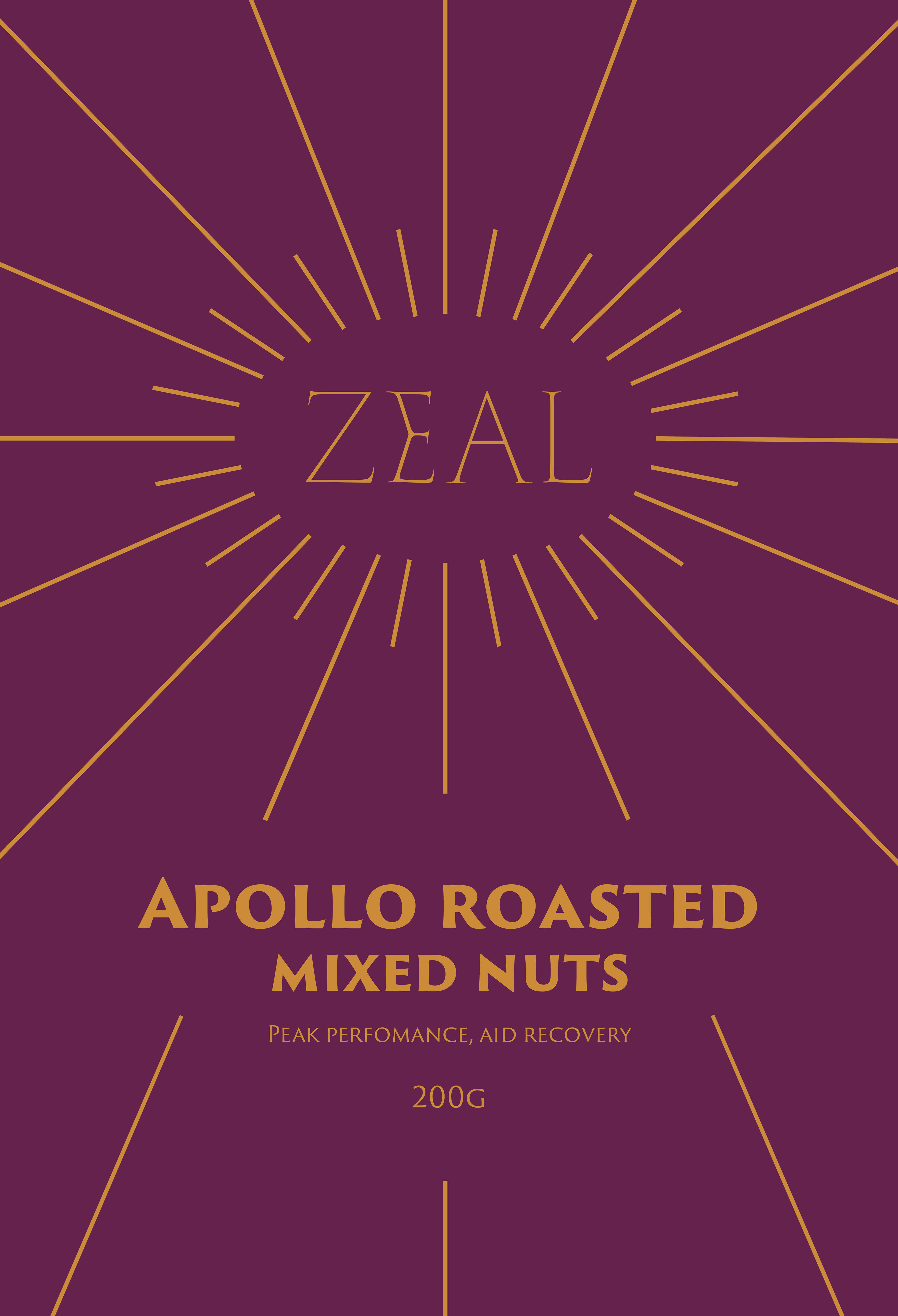 Poseidon salted - The Greek god of the sea.
Hephaestus chilli - The Greek god of fire.
The logo. Inspired by Greek lettering and 'zeal' meaning great energy in pursuit of a cause 
or objective.